Gershman Acoustics – Best Room $200,000 – $300,000
The Gershman Acoustics room sounded incredible. They were playing their new POSH Statement loudspeakers at $129,000/pair driven by the VAC Statement 450S Amplifier for $46,000 and the VAC Master Preamp with Phono for $40,000. The source was a VPI Titan turntable at $40,000, and the cables were from Nordost.
The sound was rich with wonderful harmonics, a huge soundstage, and a deep and powerful bass. The midrange was transparent, very detailed and not at all etched, and the top end was absolutely beautiful.
This is paragraph text. Double click here to edit and add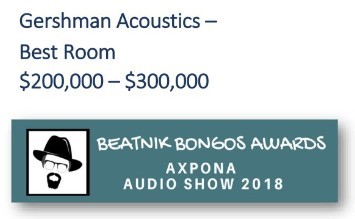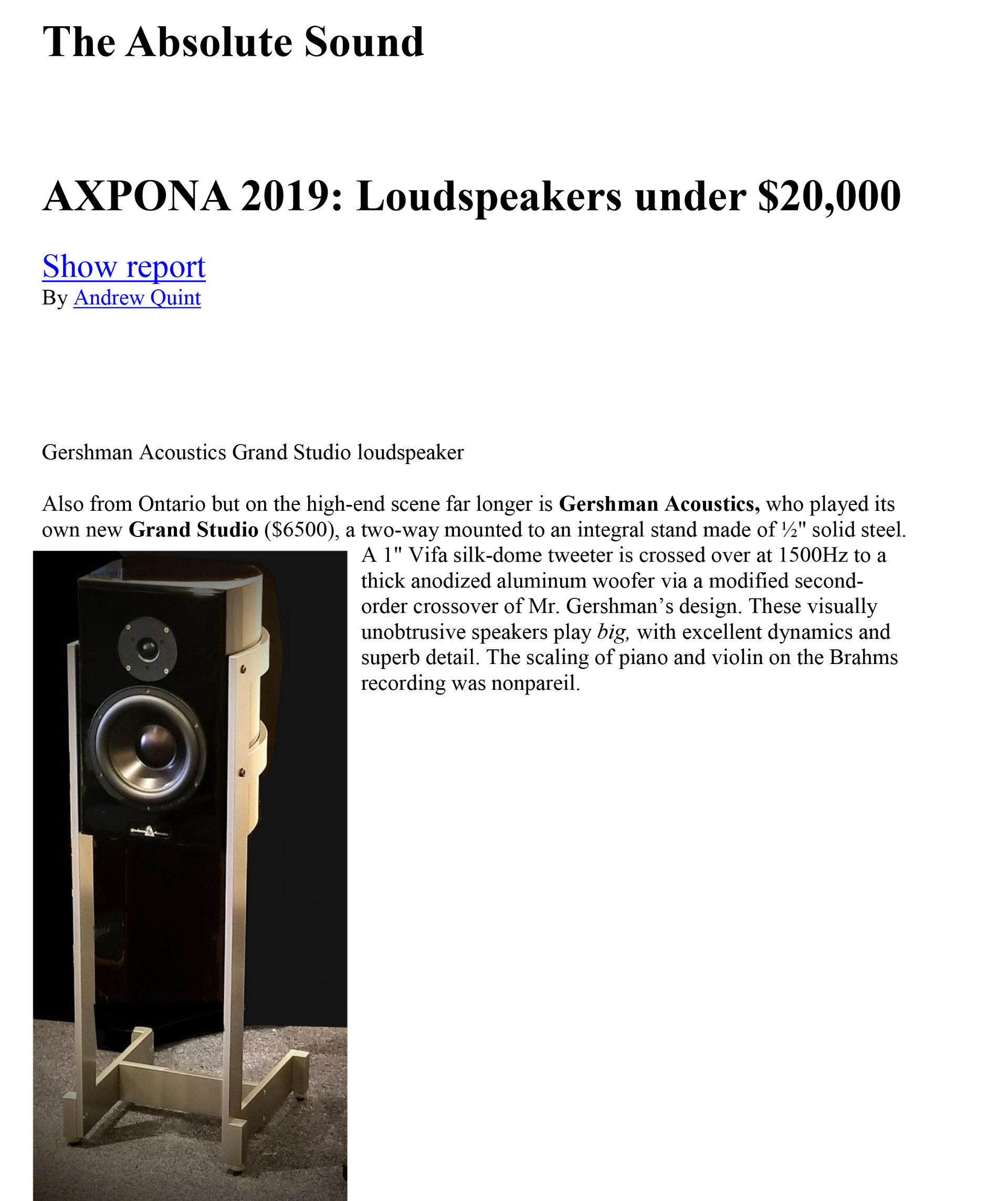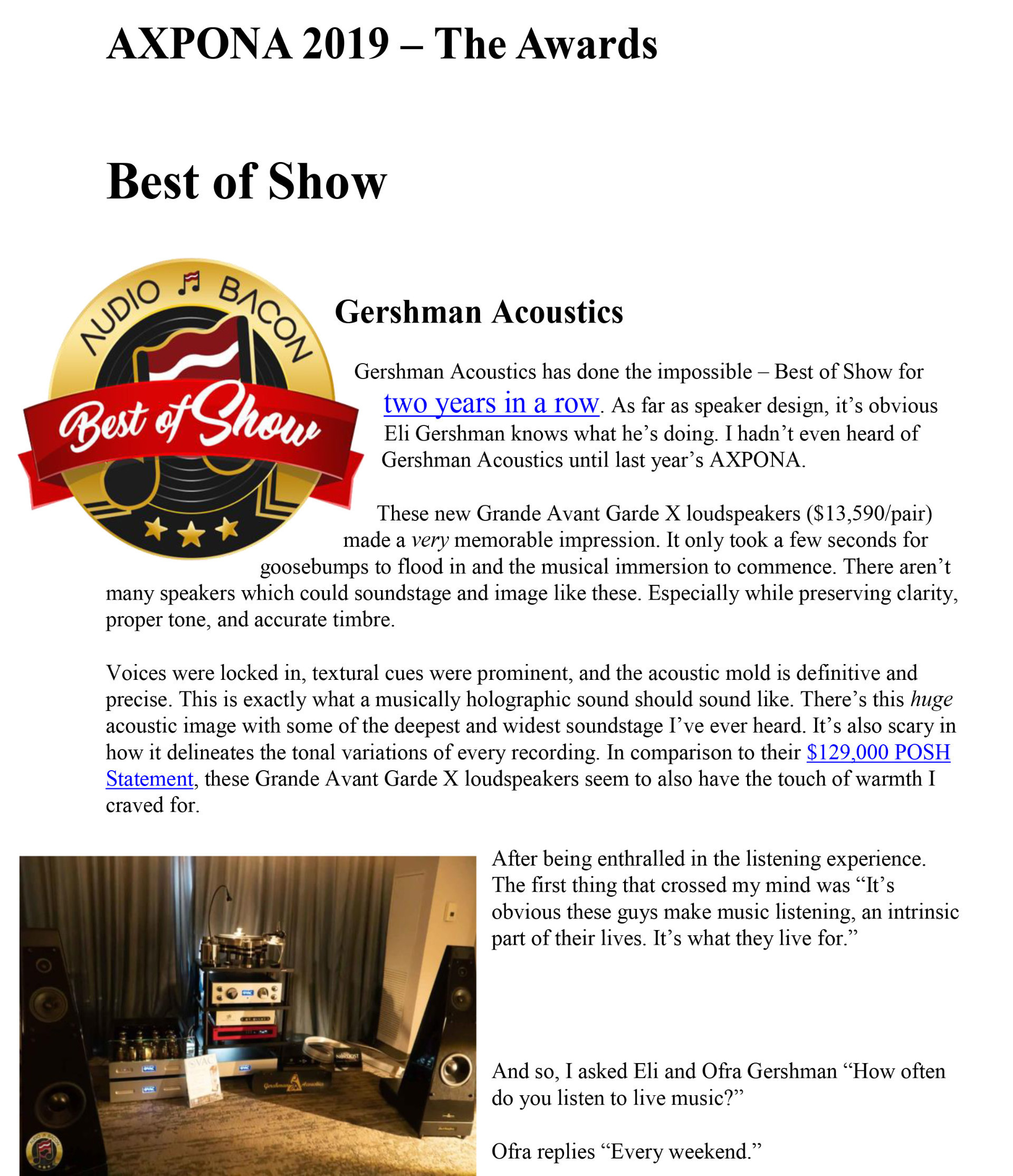 Title. Double Click Here.

Zero Fidelity, Studio ll Review
Bass that can pressurize a room. A warm, meaty sounding midrange. Also, check out the versatile performance from a big monitor that won't slice your ears off with forward treble. Hell to the yeah.
************
The Next Best Thing Studio, Studio ll review




Te Gershman studio 2 speakers are audiophile bookshelf speakers that has a fantastic bass and do not require a subwoofer.
***********
DMS, review Studio ll
***************